I don't know about you but this polar vortex has me dreaming of a day at the beach. If you're starting to plan a warm weather getaway from Grand Rapids look no further than Vero Beach, FL. Vero Beach is a great destination because the beaches are beautiful, and they were recently named one of the happiest seaside towns in Coastal Living. Scroll down to find some of the best places to stay, where to eat, and some fun things to do.
Stay:
If you're looking for a centrally located and more affordable option in Vero Beach check out the Hampton Inn & Suites Vero Beach Downtown. We absolutely loved staying here for the location, spacious rooms and of course breakfast every morning. You and your family will love this hotel and the outdoor pool.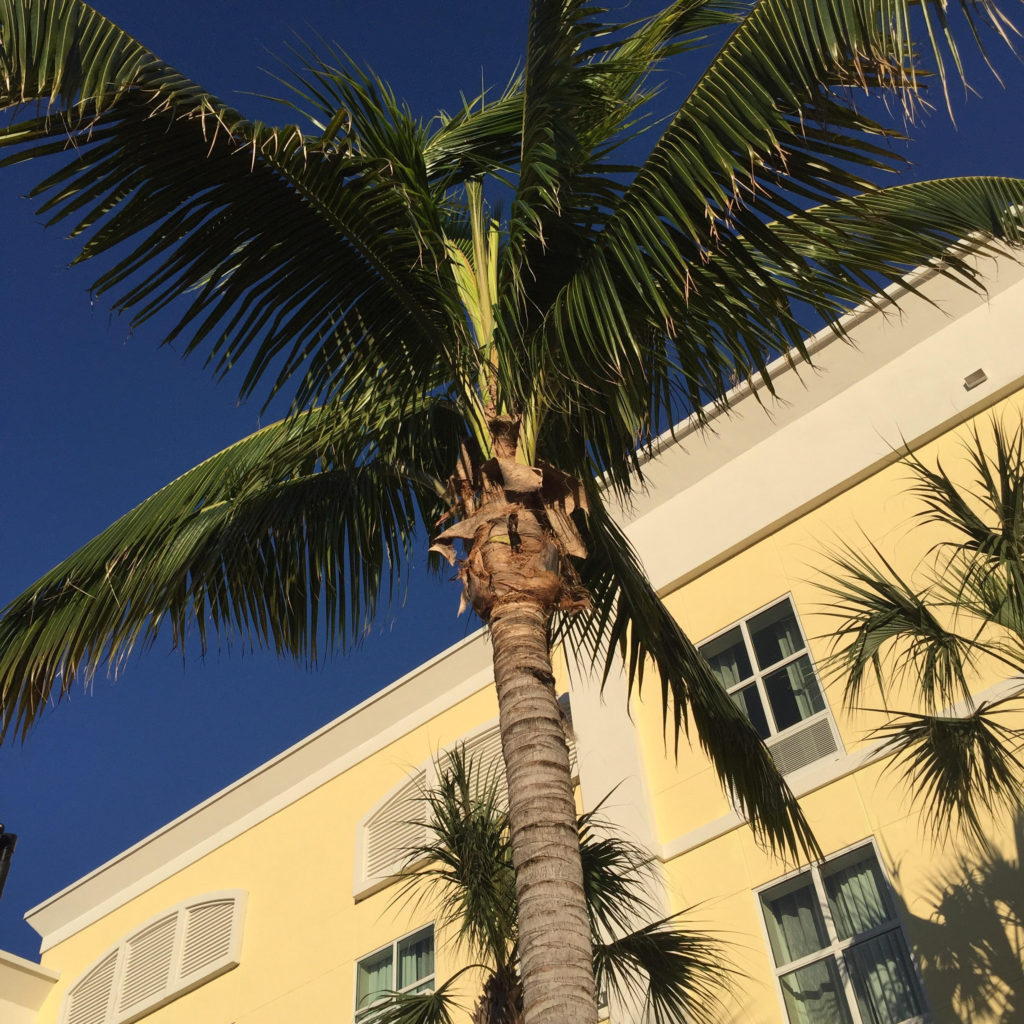 If you really want to be close to the ocean look no further than the Kimpton Vero Beach Hotel & Spa. This hotel is perfect for couples or families and it's located right by the ocean. They also have great restaurants with ocean views and an amazing pool for lounging with a book during the day.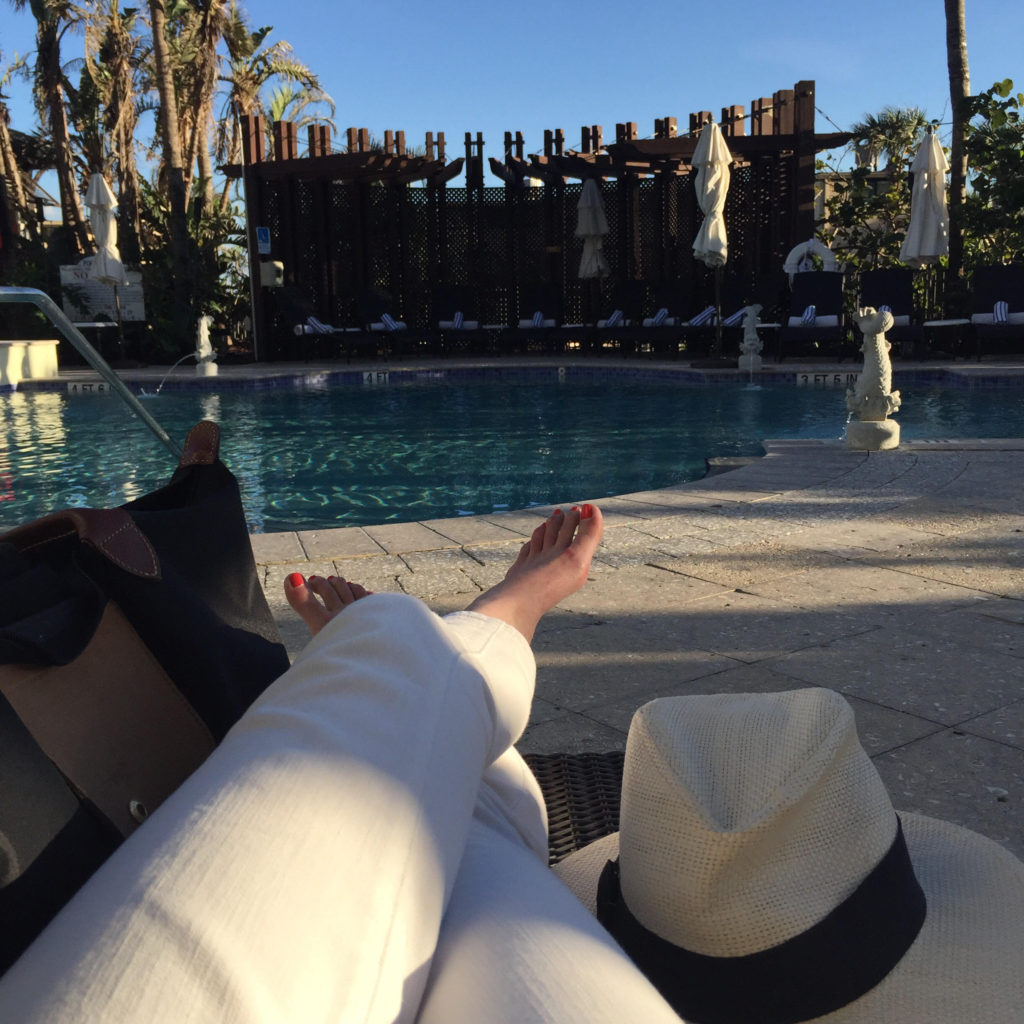 If you're bringing the kids you can't go wrong with Disney's Vero Beach Resort. This is the place you go to relax while the kids can enjoy a character breakfast with Goofy and swim in the pool. Check out The Green Cabin Room for some great drinks and excellent ocean views.
Drink:
Grind & Grape is a coffee shop by day and a bar with live music by night (the best combination ever). Also, don't miss out on their delicious pastries and yummy flatbreads for a little snack.
Living in Grand Rapids you just have to stop at a brewery or two when you vacation right? Orchid Island Brewery has some really good beer (try the Star Ruby) and a great outdoor space to enjoy the warm air and play some games.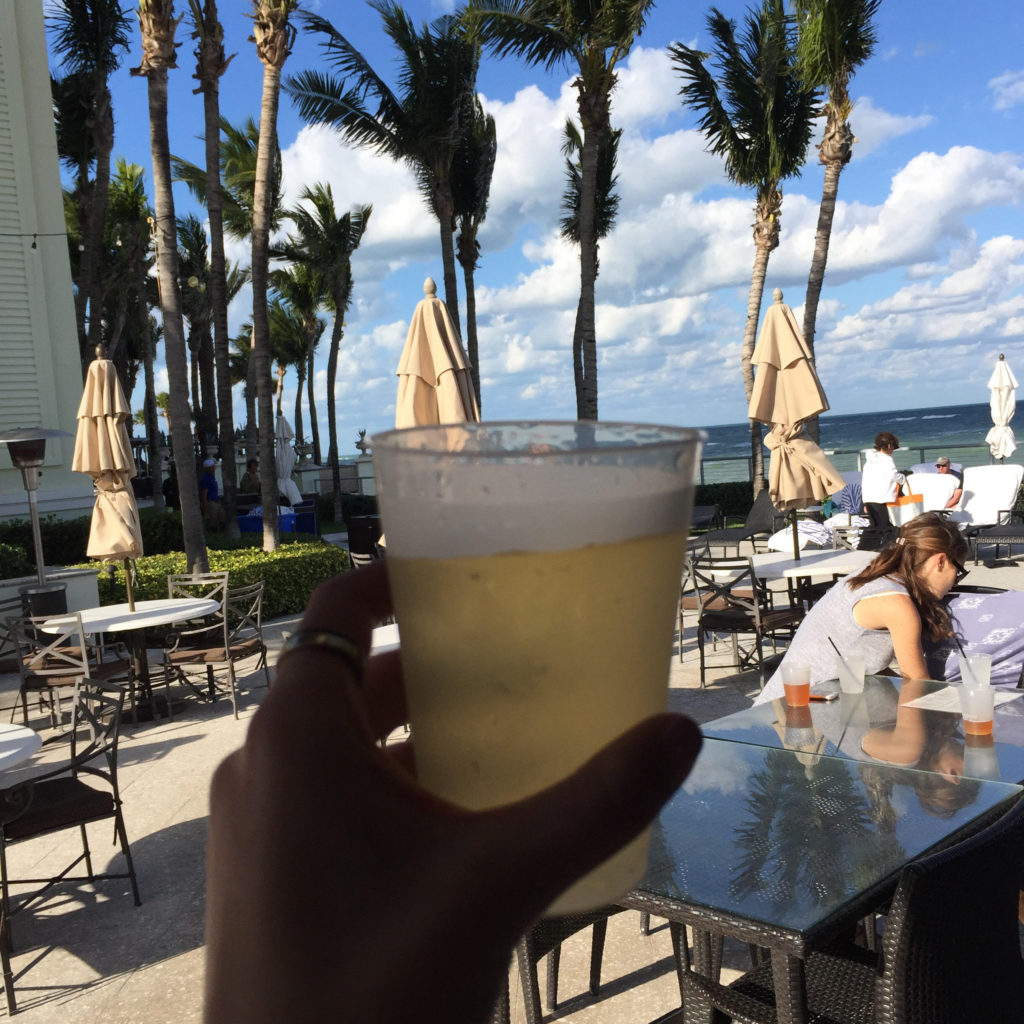 Whether you're staying at the Kimpton Vero Beach Hotel & Spa or somewhere else in Vero you should make a stop at the poolside bar. They offer great happy hour options and the views of the pool and beach are the absolute best.
Another must-visit brewery in Vero Beach is Walking Tree Brewery. I really liked their blonde ale Straw Hat and playing cornhole or boardgames indoors.
Eat:
If you want some delicious Italian food in Vero Beach don't miss Avanzare Ristorante. They make fresh pasta (the best) and have a wide selection of fresh seafood for their dishes. Trust me you won't want to miss this spot for dinner.
If you're in the mood for a really good sandwich the Red Onion Eatery is calling your name. They offer a little something for everyone with vegetable, meat and seafood options for their sandwiches.
For a great salad head to Chive in Vero Beach, FL. The Mahi tacos are a local favorite, but I'm in love with the fresh salad options that you can add your favorite toppings and protein.
Our local friends took us to Fire & Wine and trust me it's a local favorite for good reason. This fresh take on a southern classic diner offers some amazing fresh seafood and even better service.
Take a little drive to Fort Pierce and eat some fresh seafood at On The Edge Bar & Grill. The blackened grouper sandwich with sweet potato fries is still one of my favorite meals.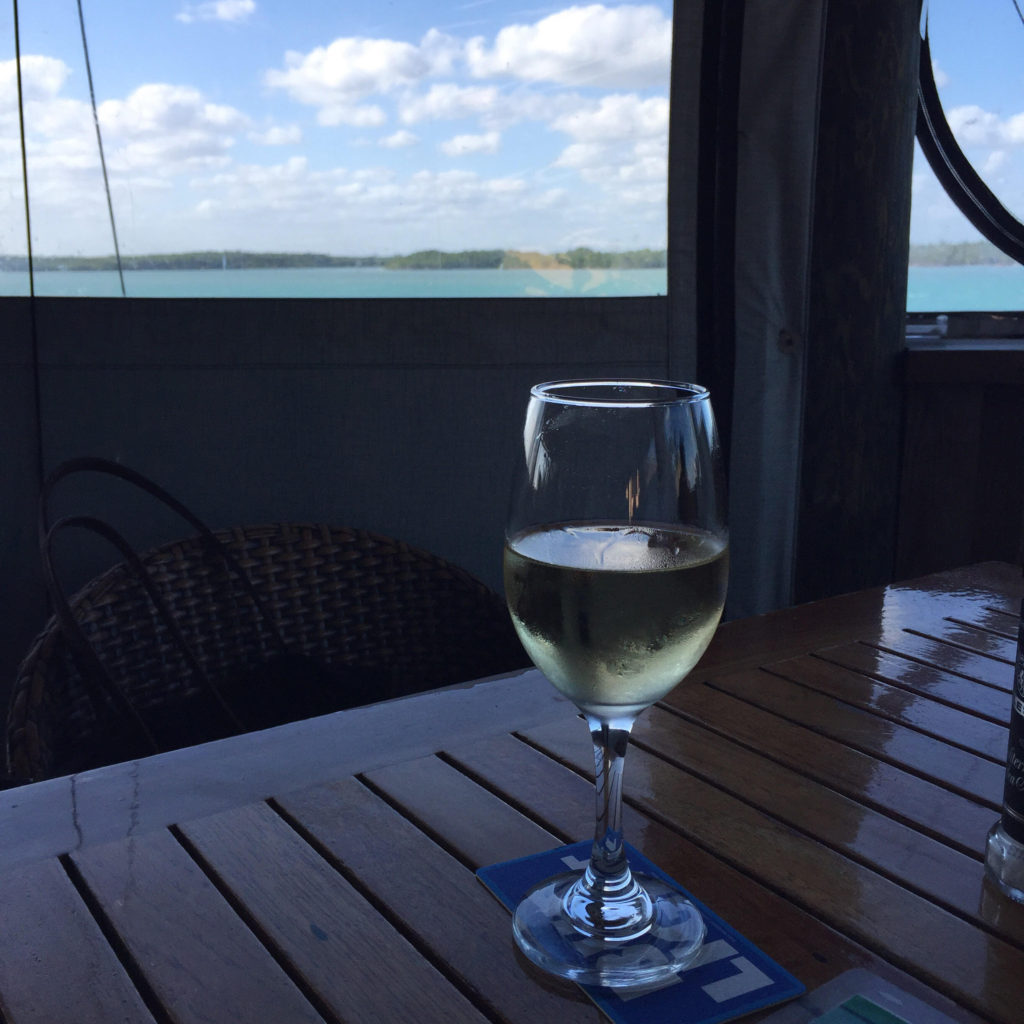 Things To Do:
Take the kids and enjoy a walk through Pelican Island. This nature reserve is a great spot to see some local wildlife and enjoy the warm weather. They also offer wildlife tours to guide you along the way.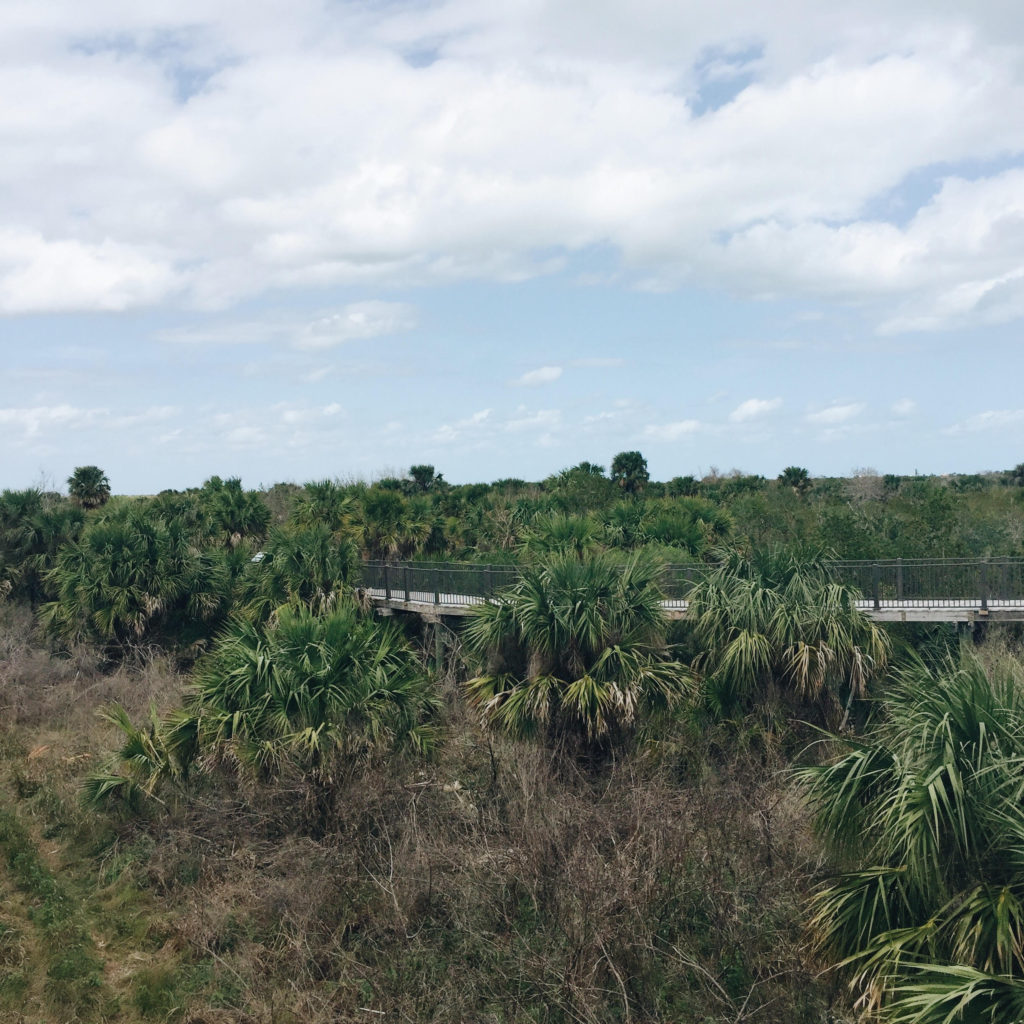 If you're in Vero Beach on a Sunday don't miss out on BG Polo Vero Beach. This is a great activity to enjoy with friends on a warm sunny day.
If you want to head to the beach (duh) you can't go wrong with South Beach. This beach has a lifeguard, it's centrally located, has restrooms and covered pavilions.
Take a little drive from Vero Beach and head to Kennedy Space Center for the day. Your kids will love exploring the mission zones and learning new things about space. They also have a nature preserve where you can spot alligators and bald eagles.
More Things I Love:
The spa at Kimpton Vero Beach Hotel & Spa