Looking for a fun weekend getaway? Look no further and head over to Boston, MA! Traveling from Grand Rapids to Boston for a long weekend this winter was the perfect escape to enjoy some shopping, amazing seafood and soak up some history. This is a great city to enjoy with kids, friends or just to getaway as a couple. Scroll down to find out where to stay, what to eat, and what to do while you're in Boston.
Stay:
We absolutely loved the location in Back Bay and spacious rooms at the Loews Boston. The service was amazing recommending some restaurants upon our arrival and we really enjoyed coffee from the lobby each morning. The best part was the ease of walking to shops and restaurants right from our hotel.
We also looked into The Liberty Hotel after hearing so many amazing reviews. The Liberty is located in Beacon Hill and also close to many restaurants and shops. The unique thing about this hotel is that it used to be the Charles Street Jail and they've since reinvented the rooms and restaurants of the hotel to reflect it's history.
Drink:
We arrived in Boston pretty late, but of course we were too excited to fall asleep and wanted to explore the city. We headed to Barcelona Wine Bar for a late night drink and our favorite Pan con Tomate.
While we stayed at Loews Boston we were lucky enough to stumble upon Precinct Kitchen & Bar located within the hotel. The drinks were fantastic and they also had a fun Game of Thrones pop-up bar while we were there. Cheers!
Rooftop Views:
If you're looking for some rooftop views of Boston head over to the Envoy Hotel to check out The Lookout Kitchen and Bar. They currently have igloos (until April 16, 2018) where you can enjoy a speciality cocktail while staying warm and enjoying the views of the city.
Eat:
When you travel to Boston a lobster roll is a must (am I right?). We asked for recommendations from our friends and locals and heard the best place was Neptune Oyster and trust me they were right. The lobster (with butter of course) was fresh and served with a side salad or fries. Be prepared to wait but it's totally worth it.
You also can't go to Boston without visiting the North End for some Italian food. We really enjoyed our dinner at Mamma Maria for fresh pasta with shrimp and snails and lobster pasta.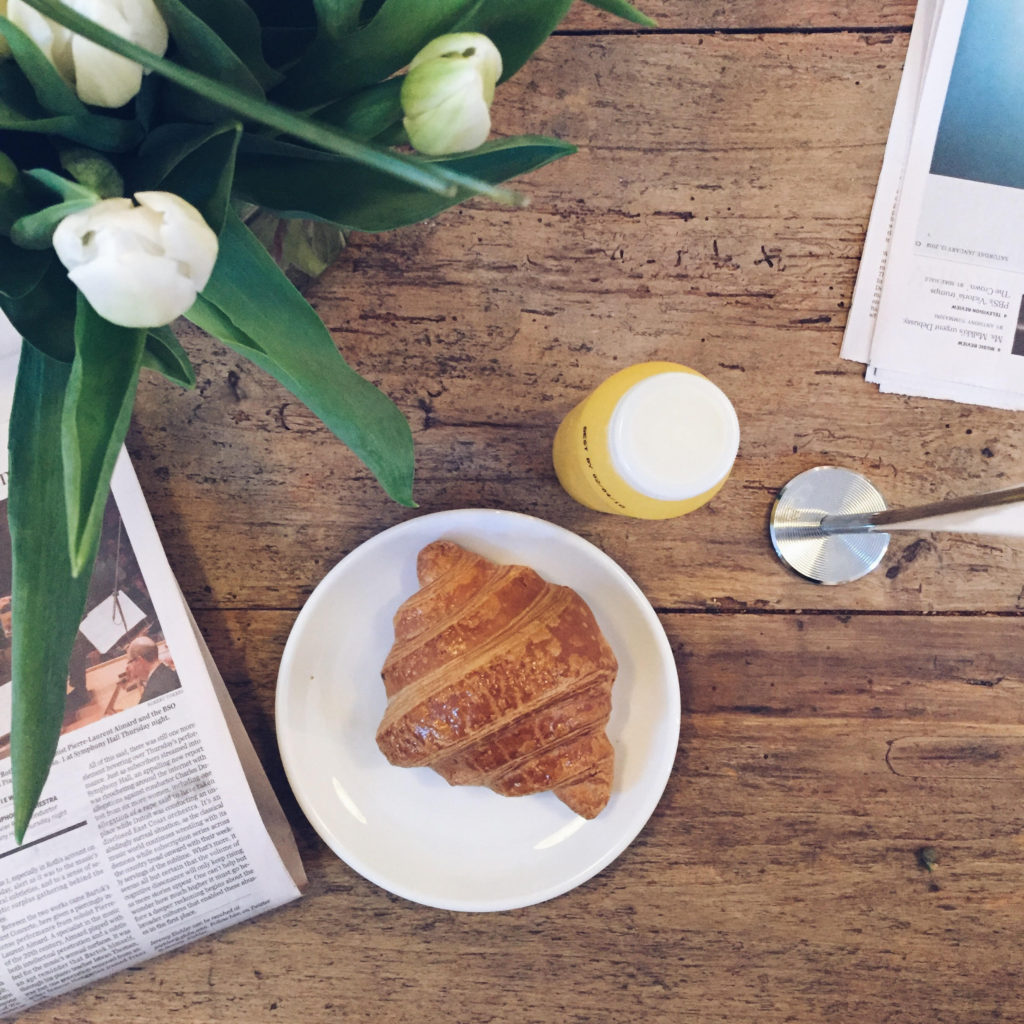 If you're looking for a quick breakfast or brunch in the morning we really loved Tatte Bakery and Thinking Cup. The flaky, buttery croissants at Taste Bakery reminded me of Paris and Cory loved their breakfast sandwich. We actually had breakfast at Thinking Cup twice (that's how much we loved it) for a morning glory muffin, blueberry muffin, breakfast sandwich and their delicious fresh squeezed orange juice.
For lunch we couldn't stop talking about Saltie Girl. The uni lobster bisque was absolutely amazing and the torched salmon belly was a true highlight. This is also a great spot to enjoy some oysters.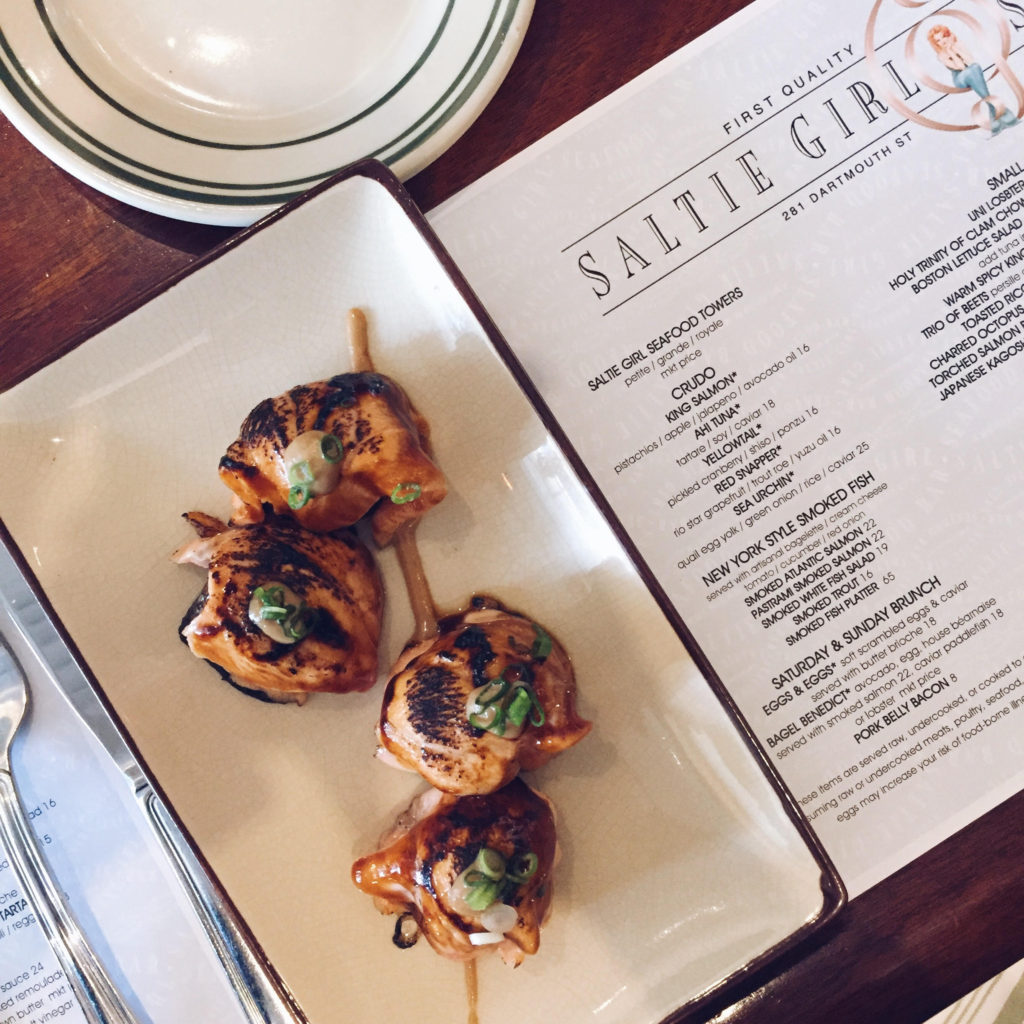 If you're in Boston a trip to Union Oyster House is a must. Union Oyster House is the oldest restaurant in America and they offer some great seafood options for lunch and dinner.
To Do:
Take a walk through the Boston Public Gardens. Even though we visited Boston during the winter a walk through the gardens was a perfect activity for a morning walk.
I would highly recommend a visit to the Museum of Fine Arts Boston during your visit. We spent a couple of hours walking through the museum in awe of the different exhibits they showcased. You could easily spend half of your day walking through this museum.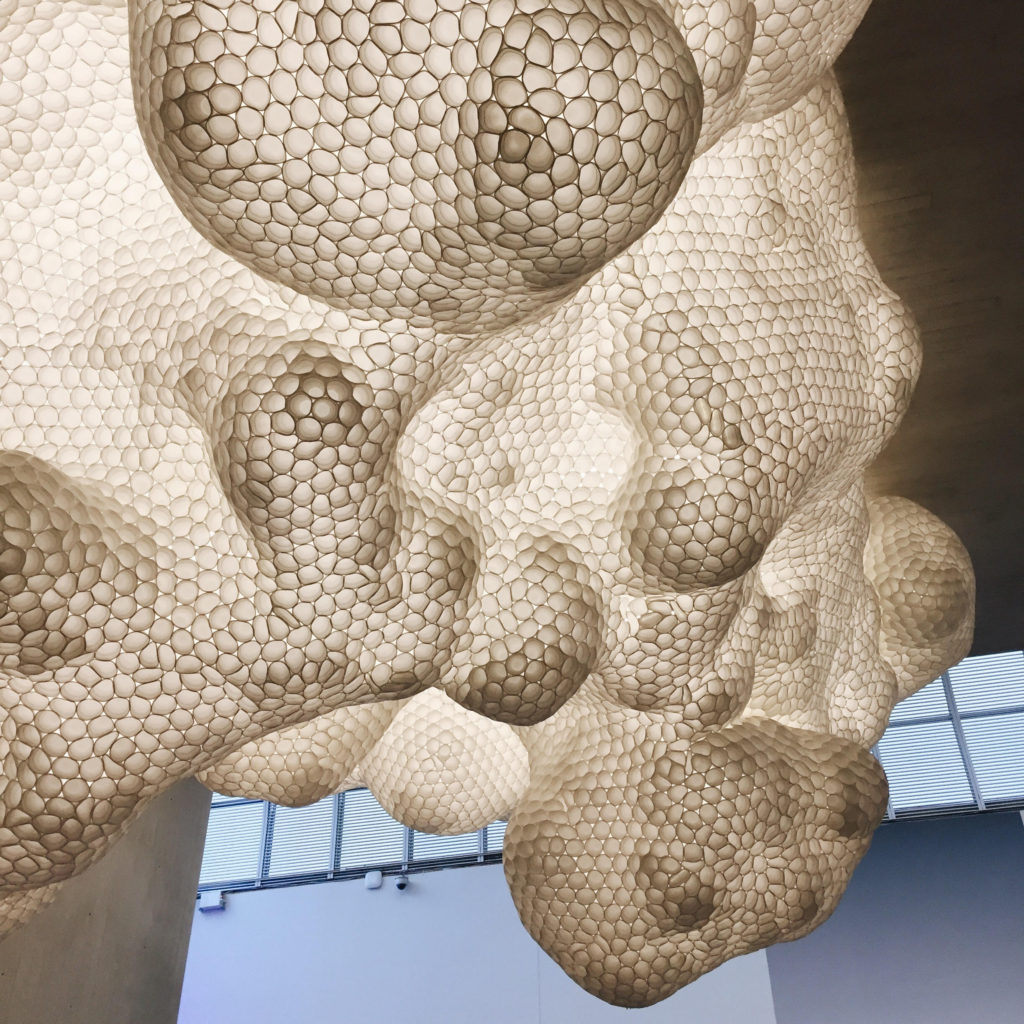 While we were waiting for our lunch reservations we took a walk through the Paul Revere House. If you have some extra time this is worth checking out for a great history lesson.
More Things I Love:
For a sweet treat check out Georgetown Cupcakes
Blackened salmon and clam chowder at Atlantic Fish Co.
Walking through Beacon Hill and exploring the picturesque streets.
Exploring Faneuil Hall