Cheap drinks and delicious food? Um yes please! If you're looking for some of the best happy hour spots in Grand Rapids I've got you covered.
1. Palio
I can't get enough of the Italian food (specifically the fresh pasta) from Palio located on Michigan St. It's also the perfect spot to enjoy happy hour with 1/2 off wine bottles, draft wine, wine carafes, 14 oz. beer and select snifters. You can also try a pizza slice for $1.50 or a martini for $5 during happy hour from 3-6 PM Monday-Friday.
2. Rockwell Republic
One of my go-to spots for happy hour downtown is Rockwell Republic for their amazing $6 sushi. If sushi isn't your thing they also offer sticky chicken, beer cheese dip, potstickers and a few other options. You also can't go wrong with their drink specials including sangria pitchers, draft beer and select wine pours. Click here for more information on when Rockwell Republic offers their happy hour.
3. Butcher's Union
Butcher's Union always makes me feel like I'm in Chicago or New York and it's the perfect spot to enjoy happy hour with friends. Check out their Recess Menu from Monday-Friday 3-6 PM to try some great appetizers, the house old fashioned for $6 or select wine pours for $4.50. You can check out the menu here.
4. The Green Well
If you haven't been to The Green Well for Devour Hour you're missing out. With $3 and $5 snacks and great drink specials this is the place to be for happy hour (I'm obsessed with the breads and spreads). Learn more about Devour Hour and hours this is available here.
5. Osteria Rossa
If you're downtown and looking for a good happy hour check out Osteria Rossa for their $5 happy hour on the bar side only Monday-Friday from 4-6 PM. Cheers!
6. Charley's Crab
You can't beat Charley's Crab patio during the summer months or their happy hour available Monday-Friday from 3-7 PM. You can enjoy their happy hour in the bar, lounge or patio with $5 glasses of wine, $7 cocktails and delicious food options from $4-$7.
7. Terra
You guys know I'm obsessed with the food at Terra and their happy hour is one of my absolute favorites in town. From 4-6 PM they offer 1/2 off large salads, $11.50 for any wood-fired pizza (they are the best), $2 off a glass of wine and handcrafted cocktails. You can find more about their happy hour here.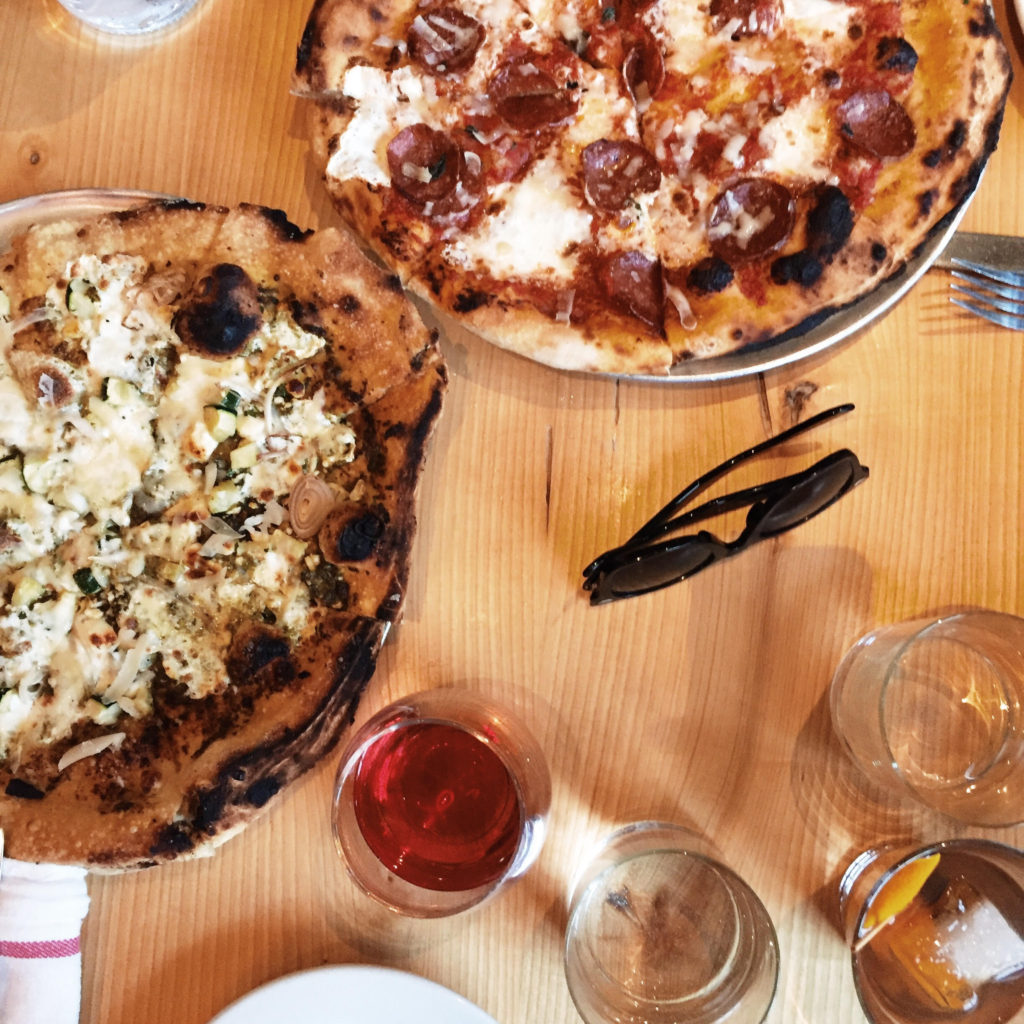 8. CitySen Lounge
Stop by CitySen Lounge for their daily happy hour from 4-7 PM featuring amazing drink specials and $5 appetizers. Learn more about this happy hour here.
9. Noco Provisions
Grab your friends and head to Noco Provisions for an awesome happy hour! They offer great specials on drinks and food. Check out the full happy hour menu here.
10. Ando Asian Kitchen & Bar
Visit Ando for happy hour from 2:30-5:30 PM Monday – Friday and 11:30 AM – 3 PM on Saturday – Sunday. You can enjoy half off drafts, $3 off all glasses of wine, $5 calls and really good food specials. Click here to learn more.