Did you know today is National Popcorn Day? To celebrate I'm featuring an easy recipe for popcorn trail mix bars with Grand Rapids Popcorn. Trust me you are going to love these bars that are quick to make and customizable to your favorite ingredients. I included some of my favorites into these bars including dried cherries, sunflower seeds and peanuts but you can edit this to what you prefer. I also really love the white salted popcorn from GR Popcorn, but you could add a different flavor to create these bars.
Popcorn Trail Mix Bars:
Ingredients:
4 cups White Salted Popcorn from Grand Rapids Popcorn
1/2 cup old fashioned rolled oats
1/4 cup dried cherries
1/4 cup peanuts
1/4 cup sunflower seeds
1/4 cup honey nut oat cereal
3/4 cup honey
3/4 cup packed light brown sugar
1/4 teaspoon salt
Directions:
Lightly spray a 7 x 11 inch baking dish with cooking spray and set aside. In a large bowl combine the popcorn, old fashioned rolled oats, dried cherries, peanuts, sunflower seeds, and honey nut oat cereal and set aside.
In a small saucepan combine the honey, packed light brown sugar and salt. Cook on low heat for around 5 minutes until the sugar dissolves. Pour the honey and sugar mixture over the popcorn mixture and stir to combine. Spoon the mixture into the baking dish and pat down lightly. Place the baking dish in the refrigerator for at least 30 minutes before serving.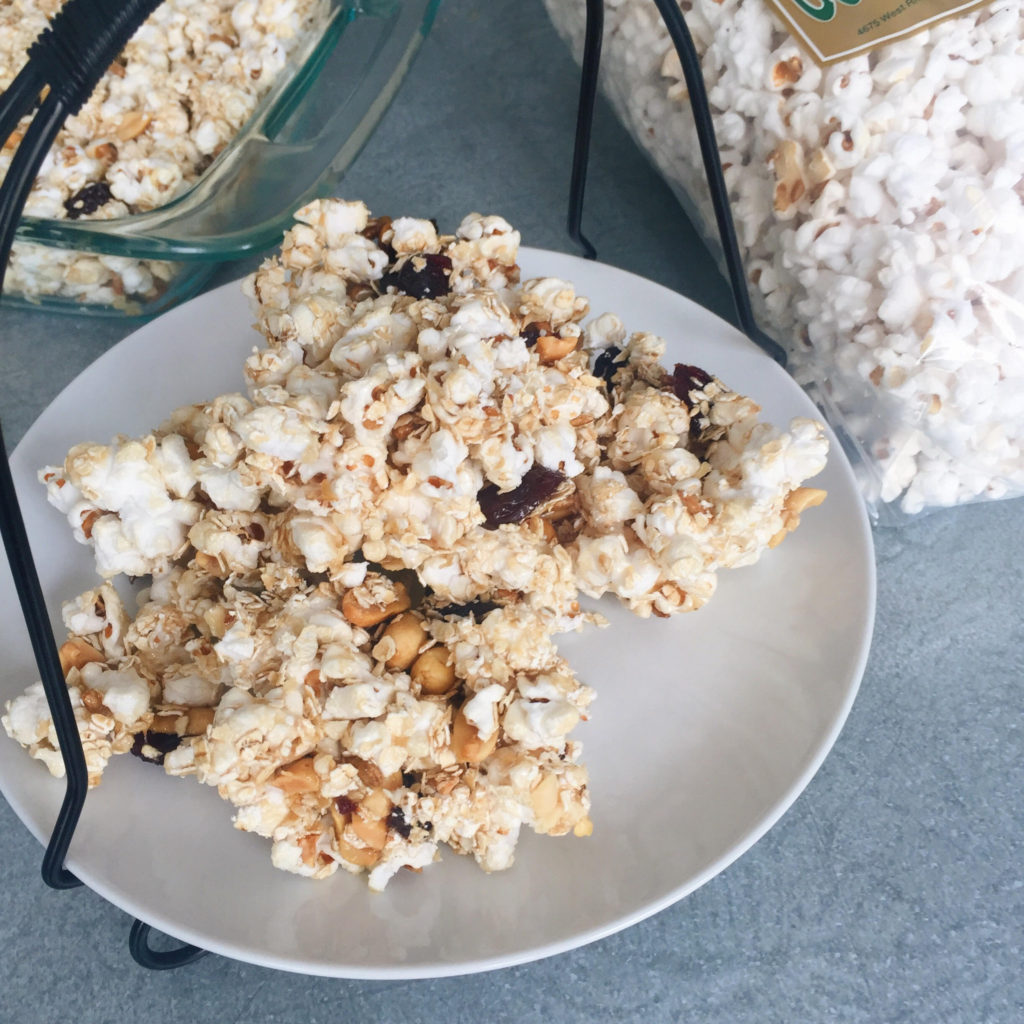 Thanks GR Popcorn for supplying the popcorn to make this delicious recipe, and happy National Popcorn Day!