I'm excited to share a new "A Beer With" post with you today featuring realtor Kyle Visser! With the booming housing market in Grand Rapids this was a perfect opportunity to talk about what makes our city such a great place to live. If you have questions about buying or selling your house in Grand Rapids check out my interview with Kyle and contact him for more information.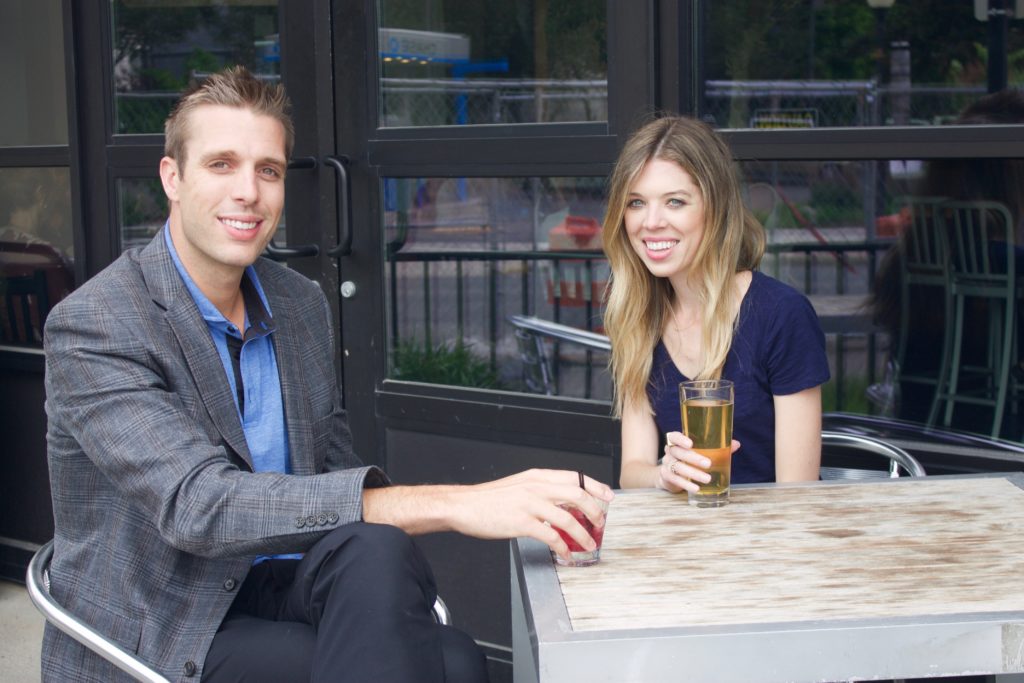 1. Why did you decide to go into real estate?
Great question! While playing professional basketball, I was always intrigued by investing and real estate. I had a serious injury about 5 years ago and found myself with 5 months of free time while I rehabbed so I got licensed, passed my exam and joined on with Keller Williams here in Grand Rapids to see what being a Realtor is all about.
2. Any tips for first time home buyers in Grand Rapids?
Where do I start….? First time home buyers typically are buying below $200k which happens to be the hottest price point in one of the nations hottest housing markets. My biggest piece of advice would be to find a very qualified agent that focuses on the area of town you plan to buy and try and push to get into as many homes as possible before they hit the market. A good agent will network and have a sense of the upcoming inventory and try and beat the competition.
3. What makes Grand Rapids a great place to live?
I have lived all around the world including Europe and Asia and I have always felt that Grand Rapids is an incredibly special place. To me, as a husband and father, I could not imagine a better place to raise a family where you have such amazing schools, safe neighborhoods, easy commutes, thriving downtown cultural scene and to top it all off, relatively low cost of living.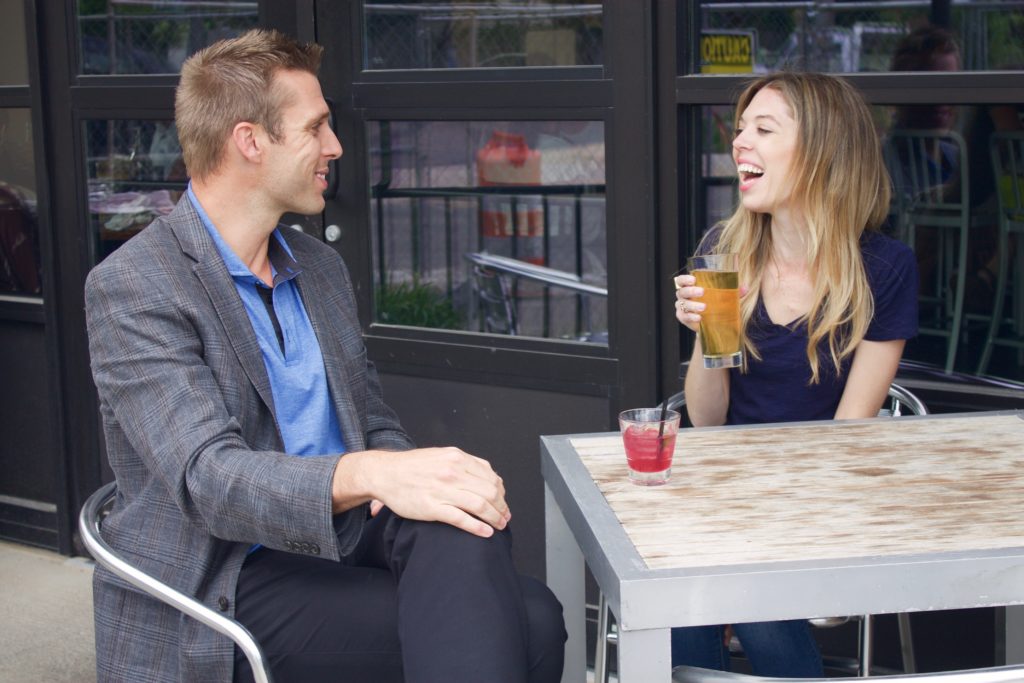 4. What neighborhood in Grand Rapids is seeing the most growth?
Nearly every neighborhood and community is seeing growth. Areas like Caledonia and Byron Center are becoming the next Rockford. Eastwown aka 'Hipsterville' is continuing to gain appreciation with the awesome food and drink scene.
5. Do you have any advice for people looking to sell their home?
Do it now! Prices are at all time highs. With that said, we still live in a conservative community so gauge expectations. We all have heard about "15 offers in the first 12 hrs on the market" but for every one of those, there are 10 homes that take an average of 30 days to sell. Don't shoot for the moon in terms of pricing. Price it according to comparable sales and bump it up 2-5% to test the market.
6. Where do you see the real estate market going in the next few years in Grand Rapids?
Let me get out my crystal ball… I sense we are on a great growth trajectory and hopefully we have learned a lot from the 2008 housing crisis. I feel we will continue consistent rise in housing prices but hopeful it slows a bit as we don't want to go too high too fast as that is not healthy. Over the course of the last 100 years, we have seen real estate pacing inflation at about 2-3% rise per year. I feel confident our market will outperform that but 10% year after year is too much.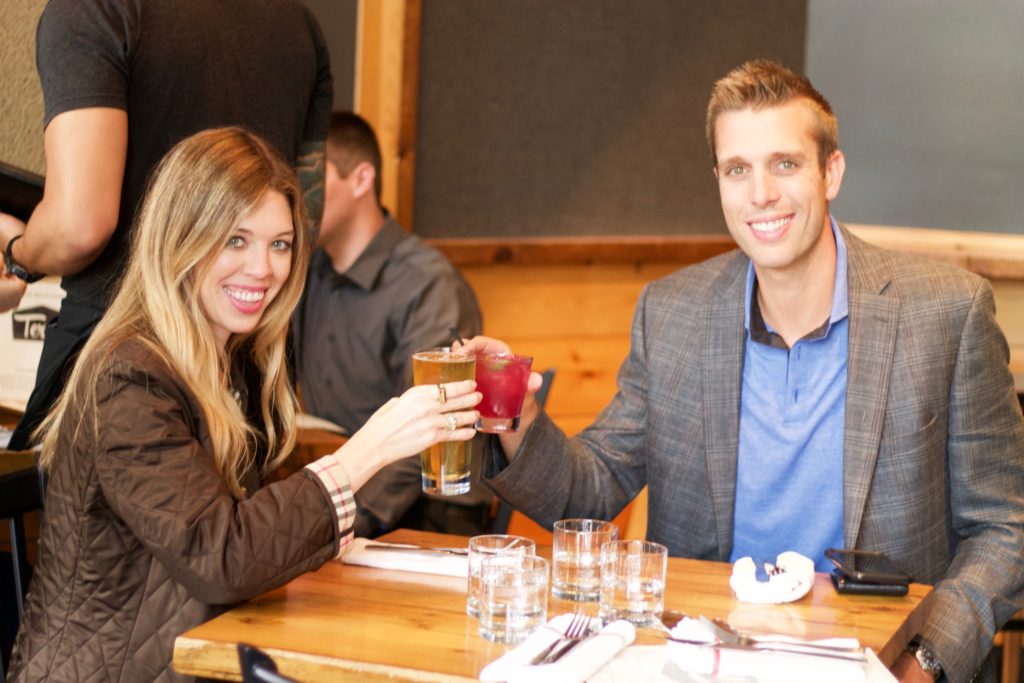 7. What sets you apart from other real estate agents in the area?
Besides my height (I hold the title as tallest Realtor in Grand Rapids at 6'11"), I put people first and houses and commissions far lower. I truly feel if you take care of people and follow the golden rule of treating people like you want to be treated, you will succeed in whatever you choose to do. I love real estate because I love people and this community. Nothing thrills me more than to genuinely connect with clients and have them become friends.
8. Tell me more about the Basketball Camp you're coaching this summer
The Kyle Visser Post Play Camp is in it's 6th year and allows for me to have the opportunity to develop our local youth on and off the basketball court. My biggest goal with the camp is for each of the kids to walk away with more confidence and encouraged to follow their dreams and pursue the talents God gave them.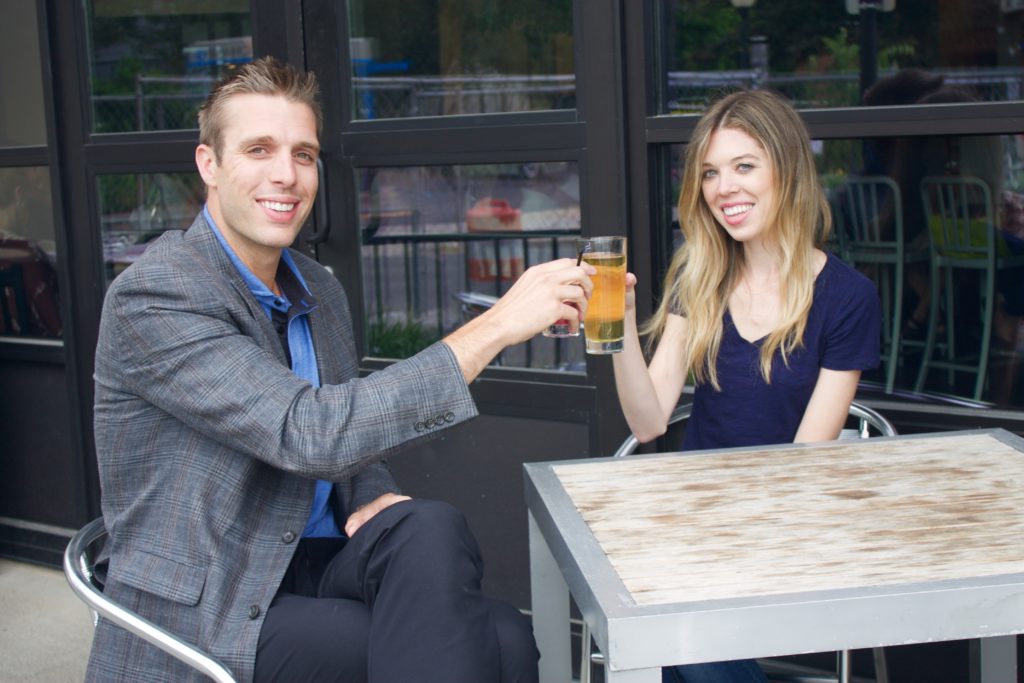 9. What do you love most about Grand Rapids?
The people. The community is full of good, honest and well-meaning people. Also, the lakes.
10. Favorite Michigan beer?
I have Celiac Disease so I have not been able to partake in a lot of "Beer City USA"… I love the local craft spirits like Grey Skies and I am mostly into food! Love Terra GR (where we met for the interview) and several other spots within walking distance.
A special thanks to Terra GR
Photo Credit: Kelli Visser