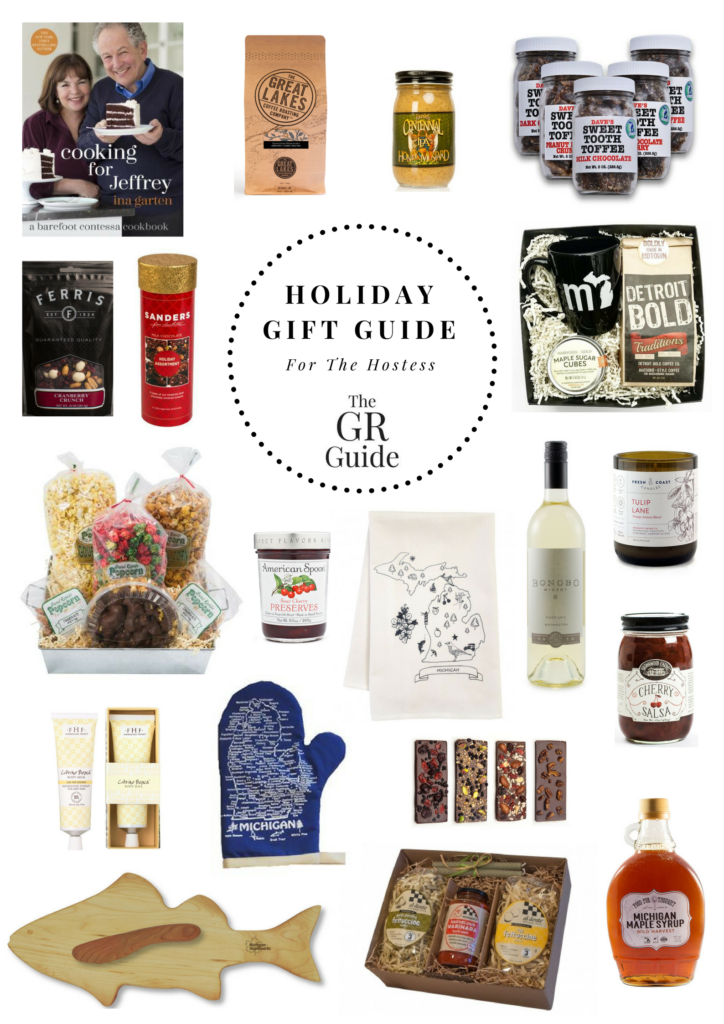 I'm sure you have quite a few holiday parties right around the corner so this gift guide for the hostess has you covered. These local gifts are great for the friend that loves to entertain, and a perfect way to say thank you for hosting. Cheers to some amazing holiday parties!
Schuler Books cookbook /The Great Lakes Coffee Roasting Company coffee /Founders Brewing Co. mustard /Dave's Sweet Tooth toffee /Ferris cranberry mix / Sanders chocolate / Bundled morning bundle / Grand Rapids Popcorn sampler / American Spoon preserves /Artgoodies towel /Bonobo Winery wine /Apothecary Gift Shop candle /Brownwood Farms cherry salsa /jb and me lotion /The Seasoned Home oven mit /Grocer's Daughter Chocolate bars / Michigan Mapleworks cheese board / Al Dente Pasta Company box / Food For Thought maple syrup
For the sweet tooth don't miss out on some toffee or chocolate that make a perfect hostess gift or stocking stuffer for your foodie loving siblings.
Your mom will love a bottle of wine from Bonobo to serve with Christmas dinner. You can't go wrong with the Chardonnay Select or Pinot Gris.
For your coffee loving friend try the coffee from The Great Lakes Coffee Roasting Company or a Bundled morning bundle to get their day off on the right foot.
If you're friend is a true Michigan lover he/she will love this oven mit or towel in their kitchen.